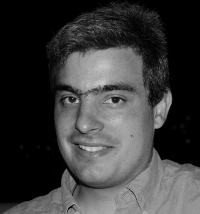 Konstantinos Koutsogiannopoulos
Konstantinos (Kostas) Koutsogiannopoulos was born in Athens,  Greece in 1979. He studied electrical engineering at the National Technical University of Athens, Greece in 1998.
In 2004 he became the IT Manager of KMP PUBLISHING HOUSE, supporting the infrastructure of some major free press newspapers in Greece. From this position, he implemented projects like infrastructure virtualization, monitoring, high availability along with the supporting day-to-day operations that extended the company's life for years in the severe economic depression.
In 2010, he joined the system engineer team at INTERAMERICAN Helenic Insurance Company. During the next five years, he played a major role in by far the most demanding period of the company's IT. It was that period when the company passed from legacy to modern technologies both from the development and the system point of view. IBM z/OS ecosystem (COBOL, CICS, DB2 for z/OS) changed to Linux environments (Microfocus, Java, DB2 for Linux) with respect to performance, quality and reliability. All the critical migration projects were delivered with absolute success saving a lot of company's money along with gaining user acceptance. After Konstantinos's contribution to the company in a time period of only four years, the whole company is running now on a portable, scalable environment that is hardware independent.
In 2015 Konstantinos has been accepted to IBM for supporting company's customers worldwide. As a (proud to be) IBMer, he is working now on middlware technologies using his system skills as an asset for making installations, operations and support for IBM's customers providing them with a positive, competitive cooperation. He is also using his experience on technology guidance to support startups and medium size businesses.